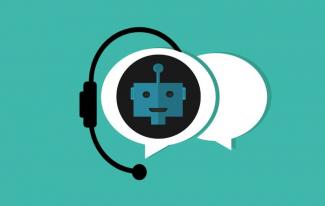 You've been working from home. And let's be honest at times it has been hard work; juggling business and family needs. But it has had its own rewards. So much so that 56% of employees say working from home has resulted in an increase in their levels of happiness.
Mind you, that same YouGov survey also highlighted an increased call on employee time with 30% reporting an increase in their hours when homeworking and 53% feeling they had to be available at all times. And if that is how employees feel, it would probably be fair to say that employers may also have been feeling stretched at times.
So what lessons can we learn from our enforced spell of home working? Do the benefits outweigh the negatives? And should we embrace the chance to return to the office or has 2020 been the gateway to a more flexible way of working?
With the Covid vaccine roll out moving on apace and the first steps taken to ease lockdown these are questions which need to be explored sooner rather than later. And whilst the answers will vary according to individual business needs, it may also be worth adding another option into the mix; virtual assistants.
We're looking here more towards the smaller businesses with a few people; all of whom could be out and about or engaged with customers at any one time. It's one thing to be available at all times for customers when you've been working from home. But what happens when lockdown has eased and it is time to get out and about? Or even when you are still working from home, how do you juggle precious family time or the need to concentrate on a project with being contactable?
Virtual assistant services just might be the answer. Fully flexible; they can step in to take calls, manage diaries, and undertake basic administration tasks. So not only can they help to promote that 'always in' perception, they might also be able to ease the workload for your team.
With that in mind how do you choose a virtual assistant service? Some virtual assistants work on their own, others as part of a virtual team. Either way it is important that they are running the right software and phone set up to ensure that they can promote a professional image for your business. Top of the list then is the pre-announcement of callers. This tells the virtual assistant service where the call has come from; enabling them to greet the caller in the name of your company even if they manage calls for a number of clients.
For those businesses which run multiple virtual assistants the next most important feature is a robust call routing system. This helps to ensure that all calls are answered in the quickest possible time. Linking this to a wallboard enables the virtual assistant supervisor to keep a check on calls and intervene swiftly should problems arise. Other features such as message notification, call monitoring and recording, or caller records can also be of benefit depending on the nature of your business.