| Tutorial | Description | Video |
| --- | --- | --- |
| Account Details Tutorial | Video tutorial giving you an overview of your account and where to find your account details. | See Tutorial |
| Answerphone Tutorial | Watch the video to see how to set-up and test an Answerphone service: | See Tutorial |
| Basic Number Set Up | How to choose a number and set it up with a Basic service. | See Tutorial |
| Call Divert Number Change Tutorial | How to change over the destination number in the Call Divert service | See Tutorial |
| Call Divert Tutorial | Watch the video to see how to set-up and test the Call Divert service: | See Tutorial |
| Call Forward & Record Service Tutorial | Watch the video to see how to set up and test a Call Forward & Record service: | See Tutorial |
| Call Transfer Tutorial | Watch this video tutorial to learn how to transfer a call. This feature is used with the Call Divert and Group Divert services  | See Tutorial |
| Change Basic Number | Video tutorial showing you how to change a basic number | See Tutorial |
| Change Group Divert Music | Video tutorial showing you how to change the music for the Group Divert service | See Tutorial |
| Choose a Basic number | Video tutorial showing you how to choose a basic number. | See Tutorial |
| Extension Log On - Log Off | Video tutorial showing you how to log extensions on and off: | See Tutorial |
| Group Divert Service Tutorial | Watch the video to learn how to Set-up and test a Group Divert (Hunt Group) service, add extentions, set-up queues, on-hold music and the call distribution mode: | See Tutorial |
| How to Assign a Number to a Service Tutorial | Tutorial showing how to assign a number to a service in your Callagenix account. | See Tutorial |
| How to Remove an Advanced Service Number | Video tutorial showing you how to remove an advanced service number in your Callagenix account | See Tutorial |
| Information Line Tutorial | Video tutorial of the setup of an Information Line service that plays an announcement to a caller. | See Tutorial |
| Prompt Recording Tutorial | Tutorial showing you how to record your voice prompts over the phone. Other methods are available, see the Prompt Recording page for details | See Tutorial |
| Switchboard Service Tutorial | Watch the video to learn how to set-up and test a Switchboard service and link services as a switchboard menu option: | See Tutorial |
| Time of Day Service Tutorial | Watch the video to learn how to set-up and test a Time of Day service using the 7 day, 24hr timer: | See Tutorial |
Video tutorials
We have a series of intuitive video tutorials to show you how easily our numbers and solutions are set up and managed.
We are always adding new videos to demonstrate the best practise of our services. If you have any suggestions for our next tutorial, please let us know.
Request support
At Callagenix, we are committed to providing the best-possible customer support throughout the entire life of our solutions.
All enquiries are handled by Callagenix sales, support and engineering staff. Our usual customer support hours are from 9am to 5.30pm, Monday to Friday.
If you can't find the answer to your question, please take a look at our Assistant, on- line tutorials or FAQ pages. Or get in touch using the details below.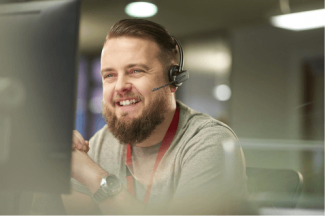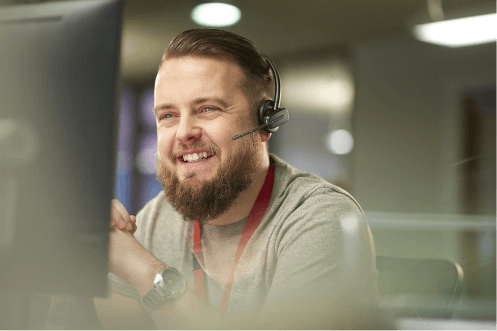 24-hour support
All Callagenix systems are monitored 24/7.
If you want to be able to access 24/7 engineering and technical support, please contact us for details.
Support & Faults
Tel: +44 (0) 333 247 0000 option 2
Email: support@callagenix.com
On-line video tutorials
FAQ's
When logging a suspected fault, we will need your
Callagenix account number,
Your contact phone number
The live number in question and a brief overview of the problem.
Date and rough time of the issue
Sales
Tel: +44 (0) 333 247 0000 option 1
Email: sales@callagenix.com
Assistant
On-line video tutorials
Contact Us
Callagenix Ltd.
Overdene House,
49 Church Street,
Theale, Berks,
RG7 5BX
Tel: + 44 (0) 333 247 00 00
Fax: + 44 (0) 333 247 00 01
email: sales@callagenix.com