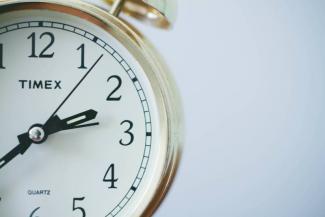 Do you want the good news or the bad news? Let's start with the bad news that the UK is now in recession. Although to be honest that's not really news; merely a confirmation of a situation that was widely expected as soon as the UK went into lockdown.
So what's the good news? Well, Andy Haldane who is the Bank of England's Chief Economist believes that the UK is on track for a rapid turnaround. Pointing to the fact that after the first initial shock GDP then grew by 1% per week over the last three months, Andy Haldane commented that he expects the economy to rise by a fifth over the second half of this year. He therefore believes it is time to see the economy in terms of a glass half full; something which is perhaps unsurprising given that the economy actually grew by 8.7% in June.
With that in mind, what should businesses be doing in order to optimise their recovery? Let's start with an acknowledgement that most organisations won't simply be able to revert back to business as usual at any time soon. Although the government is opening up the economy, COVID-19 is still with us. That means that measures such as social distancing, sanitising hands and work surfaces, and so on could be with us for some time to come. So too could the requirement for some employees to work from home or alternate sites; particularly if they are vulnerable, isolating, or caring for loved ones.
Luckily communications technology has evolved in recent times. As a result those who are working from elsewhere can generally continue to do so productively. The deployment of simple measures such as call forwarding or hunt groups which include external numbers could help to ensure that calls from customers, suppliers and others still reach their intended destination.
Those with reasonable broadband connections could find that the deployment of VoIP (voice over internet protocol) could be a cost-effective communications solution. Calls across the same VoIP network are generally free of charge, enabling employees who are working from elsewhere to remain in full and constant communication without incurring a significant cost for the business.
The installation of company information lines can also help to improve overall communication. In a world which is rapidly adjusting to new conditions and new ways of working, a company information line could help customers to stay informed about areas such as changes to opening hours or additional safety measures which they might encounter when visiting premises. Team information lines with a freephone number which encourages existing and potential customers to pick up the phone and businesses may find that interactions with customers improve, potentially leading to an increase in sales.
Effective communication could be key to helping businesses adjust to new ways of working whilst simultaneously looking for a return to profitability. All of these are simple measures but they could have a cost-effective impact on dialogue both within and outside the organisation. They are by no means the only solution but they could be a step in the right direction as the country looks to call time on the recession.