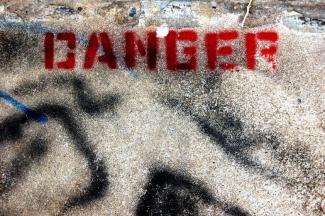 In a digital world we'd like to think that we were able to spot scam or phishing attempts. But the fact that the police and others regularly need to issue warnings indicates that sadly some fake calls are still getting through. Not that that's really surprising. The scammers are getting ever more sophisticated in their methods, choosing subjects which we may encounter in our daily lives and using psychology to trick us into complying.
The latest warnings from Ofcom relate to a raft of scam calls and texts which all use coronavirus or Covid-19 as their theme. Offering a test, treatment, or asking to discuss an individual's current medical needs; these fake contacts at first seem innocuous, asking people to click a link or press a button in order to progress the query. However, Ofcom say that by doing so people could inadvertently be signing up for a premium rate call or be tricked into disclosing personal information which could be used later by the scammers.
There are plenty of examples of fake contacts shown on the Ofcom website and elsewhere. And it should be remembered that using Covid as a contact excuse is not the only scam going around at the moment. For example, this writer has experienced a number of fake messages recently which purport to be related to misuse of their National Insurance number. Information on actions to take when you think you have received a potential scam or phishing contact is also available on the Ofcom website.
Aside from the potential for financial loss, the sheer volume of potentially fraudulent contacts can have a negative impact on legitimate calls. The more we receive scam contacts, the less likely we are to answer any incoming calls or messages. As more and more businesses open up after the most recent lockdown, that reluctance to pick up the phone could in turn hamper a swift return to 'business as usual.'
So what is the solution? Well the answer will in part depend on the business sector.  Some businesses which may trade on a full or partial B2B basis may not find too much of a problem. Others, particularly those dealing directly with consumers, may need to refine their customer contact methods. Here, the watchword is 'trust.' If you are running a campaign then make sure it is reflected on your website or elsewhere so that consumers can easily check the genuineness of calls. If you regularly contact a customer then it might help to ensure that they are aware of the number you are going to be calling from.
Most importantly, ensure that whatever contact you make is genuine and legal. That means making sure that you check the TPS database before picking up the phone to a new contact. It means making sure that the telephony system you deploy doesn't lead to abandoned or silent calls. And it means following the rules on what you can and can't say and do; including the time calls are made and any cooling off periods available in law.
Scam calls are not just a nuisance, they can change lives and not for the better. By taking steps to ensure that your calls are legal, focused and targeted you can help to differentiate between scam and genuine communications.