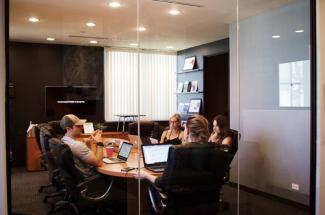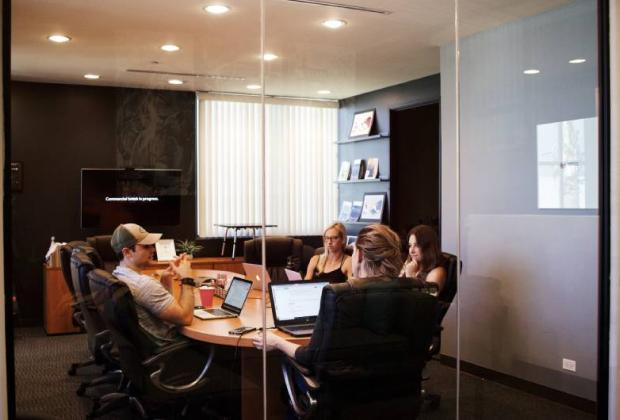 The situation surrounding the Covid-19 coronavirus is certainly changing fast.
In just a week, people have gone from working in the office to working from home. Today is also the last day schools are open for anyone other than children of key workers. Social isolation is the plan as the government attempts to slow the spread of the virus.
Many businesses have quickly adapted and are finding that working from home is actually quite straightforward and that they can still function perfectly well. Cloud based tools allow people to collaborate on projects, and make it easy to keep in touch with colleagues.
However, one consequence of everyone staying home is that the nation's broadband capacity is being tested like never before. Workers are turning to video conferencing services like Zoom, whilst kids and those unable to work from home are understandably spending more time on streaming services like Netflix. Indeed, this week Netflix announced it was reducing the streaming quality of its service in Europe for 30 days in an attempt to help relieve the load on the continent's bandwidth.
Sometimes video conferencing may be necessary, but a lot of the time people can keep in touch with each other using emails and over the phone.
A great option for teams to keep in touch is using a simple conference call. These are quick and easy to set up in only a minute or two, and there's no set up fee or pre-booking required. Each participant only pays for the cost of the phone call and they can be as long or as short as you need them to be.
At Callagenix we offer two kinds of Call Conference service - public and private.
The public service
This option is suitable for most requirements. You don't need an account to get started and can be up and running in a couple of minutes. Up to 50 people can take part in the call. Access to the call is protected by PIN access, so only those with the code can listen in.
Here's how it works:
The conference call organiser calls 0871 890 123*  and then chooses option 2 to set up the call. They are then provided with a PIN which they can share with the other participants. 
When it's time for the call, participants also dial 0871 890 1234* and then choose option 1 to join the call. They are then prompted to enter the PIN to get access.
That's it! 
When the call is over everyone just ends the call and the conference stops.
It's very simple. Why not dial 0871 890 1234* now to test it out and see for yourself how easy it is.
Please note, only UK based callers can access the 0871 number. If you have participants based overseas they can access the conference by using this number:  +44 333 247 0321
The private service
The private is suitable for larger businesses that need more from a conference call. Private service users can set up one or more dedicated numbers to use, and can choose from our range of virtual numbers to do so. For example, they may wish to set up a freephone number so participants can dial in at no charge, or add international numbers if required.
Private conference calls are ideal for company briefings, inter-office discussions, and calls with suppliers and key customers to make sure everyone is kept up to date. Up to 500 participants can be on each call.
Like the public service, participants in a private service call will need a PIN to access the call. However, there are additional optional security measures for the private service, such as Caller Line Identity, so only calls from approved numbers can get access. You can also choose to disconnect people whenever you want, so they are only present for relevant parts of the conversation.
The conference can also be managed from an online control panel allowing you to switch participants between being a speaker and a listener. It's also possible to record the call and download a copy for storage, or to share with others who couldn't make the call.
As you can see, there are many advantages to choosing to talk via a conference call rather than a web meeting. This will become especially important if bandwidth issues make video conferencing problematic over the coming weeks and months.
If you have any questions, or would like to talk to us about setting up a private service, please get in touch today.
*Calls cost 10.8333 pence per minute (ex. VAT), plus your phone company's access charge.