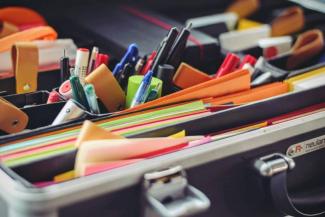 With many businesses due to reopen in the coming few weeks, we thought we'd take a look at some steps you can take to make sure your business is ready for what comes next.
Obviously, nobody knows what will happen in the future, but as more businesses open their doors again and people start moving around, it's worth making sure your phone system is flexible enough to handle all eventualities.
Cloud Hosted Phone Systems
The first thing you should consider is moving all, or at least part of, your phone system to the cloud. 
Rather than being tied to a physical line in a physical location, cloud hosted systems are fully location independent, so no matter where you are you can access them and update them as required.
As well as making them very flexible, scalable and user friendly, it also means they have built in disaster recovery and business continuity features. This is important, as the coronavirus is not the only threat to your business at the moment. A fire, flood, or other unexpected event could potentially shut down your phone system (and business) if you're not careful. With a hosted system that isn't the case, so you'll be able to keep on functioning under difficult circumstances.
Information Lines
One of the main components of our Disaster Recovery/Business Continuity solutions is the use of Information Lines to communicate effectively with large numbers of people. However, they can be useful in other situations too.
Information Lines are essentially recorded messages that can be dialled by many people at once. They are a great way to share information and update people (like clients, staff, and suppliers) on what your organisation is doing.
Many businesses use them, or at least have them set up and standing by in case they are required. They are also popular with schools as a way to let parents know what's going on. Sometimes they are used purely to share information, others they allow the caller to leave a message in response to the information, which can be picked up and dealt with later.
Information Lines are often used in conjunction with our SMS Bulk messaging service to notify people that a new recorded message has been uploaded, so they can dial in and listen to it.
Please note that callers will never get an engaged tone when dialling an information line as hundreds of people can call in simultaneously to hear it. Also, it's possible to protect potentially sensitive messages with a PIN so only authorised people can access that information.
VoIP
Another thing to consider is switching your whole phone system to VoIP (Voice over Internet Protocol).
Our business grade VoIP service not only saves you a lot of money on call costs, it also gives you the flexibility to make and receive business calls from anywhere. You can access it via a VoIP handset, or an app on your mobile or computer.
It's the perfect way to stay in touch if you're planning on having flexible work arrangements with staff working from both home and the office. It's also easy to manage via your online dashboard - you can toggle various users/extensions on and off, set up additional virtual numbers to handle calls however you want (e.g. direct dial numbers, or support numbers leading to hunt groups etc.). We're happy to help you set up what you need.
There's also the option of choosing our VoIPinclusive service, which offers all your calls, hardware, line rental, numbers, and services for a fixed fee per user each month. It's a fantastic way to get everything you need for a predictable monthly amount.
To find out more about the above and discover which services will benefit your business the most, please contact us today.