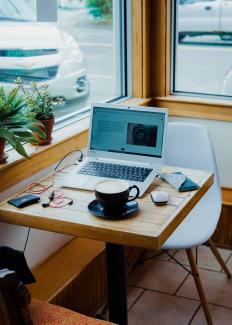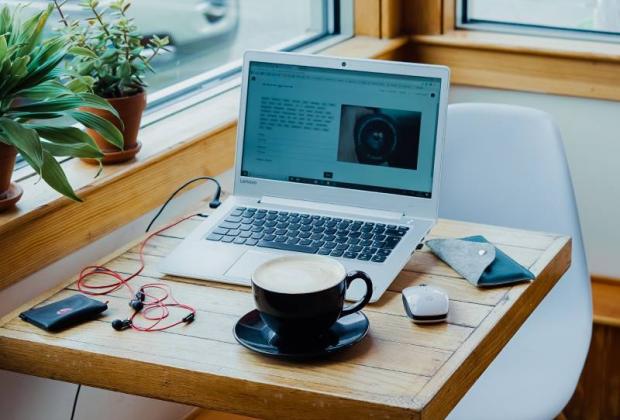 With the work situation changing rapidly. Many people either by choice or necessity, are setting off down the path of working for themselves as a freelancer.
For many, this is new territory and may seem overwhelming.
Ideally, you want to keep costs as low as possible when starting out. It may be best to wait until you've got your first few clients on board before you start fully building out your business.
So what do you really need to go freelance today?
Firstly, you probably do need some sort of presence online so that people can find you and contact you.
Many people think that you need your own website to get started, but that's not the most important thing in the early days.
It's perfectly acceptable, and even preferable, just to start with a LinkedIn or Facebook profile and use that to post what you're offering and start interacting with people. This takes time and effort, but it is fast and free, and is often a much better option than waiting until you've built out a new website. 
You can build authority and get people's attention by talking about your area of expertise and letting the right people come to you.
When people start to take an interest you can use free tools such as email, Messenger, Skype and Zoom to talk to them directly. Tools such as Google Drive and Dropbox allow you to share documents at no extra charge too.
These free tools allow you to get started at little or no cost, and also give you great flexibility and agility.  
Virtual Phone Numbers
Now, obviously we're biased, but one of the things we do recommend you spend a small amount of money on is getting a virtual phone number.
While you could easily use your mobile or landline. It's good to have a level of protection and privacy between your personal numbers and the outside world.
Using a virtual number lets you screen calls, and divert calls received out of office hours to an answer service or to voicemail.
This allows you to remain in control of your working hours, helping to stop interruptions and work encroaching into your personal and family time.
The best number range to choose is usually an 01 or 02 geographical number in your area, or an 03 number if you prefer their non-geographical alternative. You could always go for an 0800 freephone number, but that's not normally required when you're starting out.
Once you've chosen your number (this is usually free unless you want an easily memorable 'vanity' number) you can then choose how to handle calls. It's likely you'll just be diverting incoming calls to your existing landline or mobile using our Call Divert service. The Time of Day service can send out of hours calls directly to an Answerphone service so people can leave a message. 
The good thing about a Callagenix Virtual Phone Number is that when you do start to grow, it's easy to link your number to other services and even build out a full hosted phone system in the cloud if you want or need to.
If you find yourself making a lot of outbound calls you could even opt for our VoIP service to keep your costs down.
If you are about to start on your career as a freelancer or are going self-employed we wish you all the best. If you need any advice with your phone system, please contact us and we'll be happy to assist.