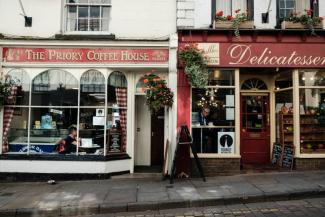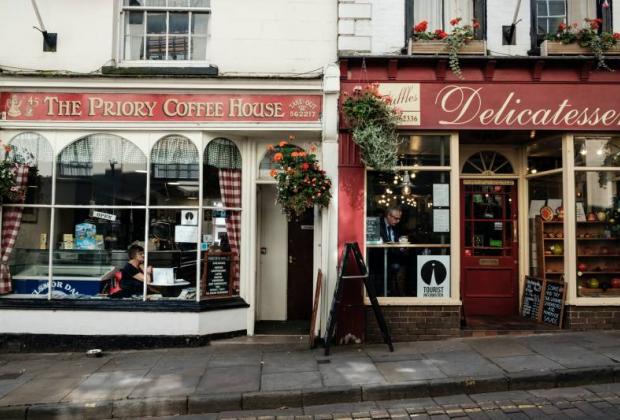 Hosted telephony is a great tool for small businesses, offering great flexibility at an affordable price.
What is a hosted phone system?
Hosted telephony is similar to a regular phone system, except everything is hosted in the cloud. This includes all virtual numbers, a virtual switchboard and other services.
Traditionally, phone systems were built around physical pbx units - expensive hardware that could be difficult to program and limited what phone systems could do. Hosted phone systems get around this, making it easy for you to build the perfect phone system for you, then change it whenever you want to.
Virtual phone numbers also sit in the cloud and are not tied to a physical location. Calls made to virtual phone numbers can be handled however you specify - such as being diverted on to an existing landline or mobile, or to a hosted service that offers extra functionality.
Hosted services are also cloud based and are linked to a number or numbers. They are used to manage calls and range from the simple (such a call divert or answerphone service), to the sophisticated (for example, group divert and time of day). They can be seen as building blocks that work seamlessly together and can be used to build the phone service you need.
Hosted telephony is flexible
Hosted services are very flexible and scalable,  and can be changed as often as required to best suit your needs. The majority of these changes can be made in just a few minutes via your online control panel.
For example, it's easy to add or remove numbers, extensions and services whenever you need to. This makes hosted phone systems very scalable - just add new extensions and virtual numbers as required. If your business starts growing quickly, a hosted phone system can adapt and keep up without a problem.
Hosted telephony is location independent
As it's not tied to a specific physical location, a hosted phone system allows you to easily accommodate a change in premises, multiple offices, and staff working from home. One option is to use our VoIP service to make work calls from any location where you have an internet connection using either a handset and/or an app on your mobile or computer.
One other benefit is that a hosted system has built-in business continuity advantages. Rather than being tied to a physical pbx at a specific location, your system is hosted in the cloud. This means a local incident like a fire, flood, or other disaster can't knock out your phone system.
Hosted telephony is cost effective
Small businesses can also benefit from the cost advantages of choosing a hosted system.
The main cost saving is due to there being no initial outlay on pbx hardware. This can be expensive to buy, maintain, repair and ultimately replace. In comparison, a virtual pbx does not come with any up-front cost, doesn't need to be maintained and repaired and never needs to be replaced.
If you choose our VoIP service you can also save money on expensive line rental. Rather than having to rent multiple lines to handle calls each month, a single broadband connection is often more than enough to handle VoIP calls for everyone in a small business. The savings can mount up quickly.
With hosted telephony, and with VoIP in particular, your business will also typically enjoy much lower inbound and outbound call charges. This means lower bills and more money available to invest in growing your business.
If you think your small business might benefit from switching to hosted telephony please contact us today for advice on how to get started.